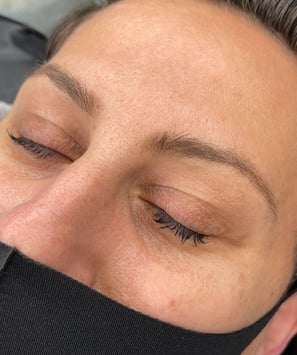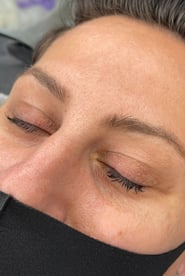 The ultimate brow makeover, includes brow lamination, waxing/sculpting, and tinting (using hybrid dye).
Brow Lamination is a process of restructuring the eyebrow hairs to keep them in desired shape, it is the perfect treatment for anyone whose hair are irregular in direction or unruly brows, have gaps in between hairs, or who wants that groomed, brushed-up look or just-combed effect.
With brow lamination, the direction of brow growth can be turned upwards to create an arched look. Brow lamination can also be used to help people who have very thin brows where the hairs lay flat.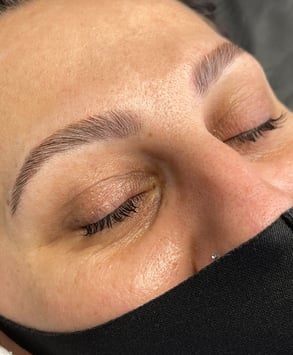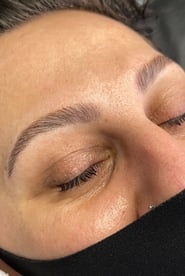 Frequently Asked Questions
Avoid swimming, sweat and saunas for up to 24 hours.

Avoid using makeup / cleanser / oil on the eyebrows to retain the pigment the longest

Do not rub your eyebrows with a towel. Pat dry gently

Do not exfoliate the brow area

Do not apply makeup or tan on the brow area for 48 hours

Apply vitamin E oil to the eyebrow every morning and evening as needed.