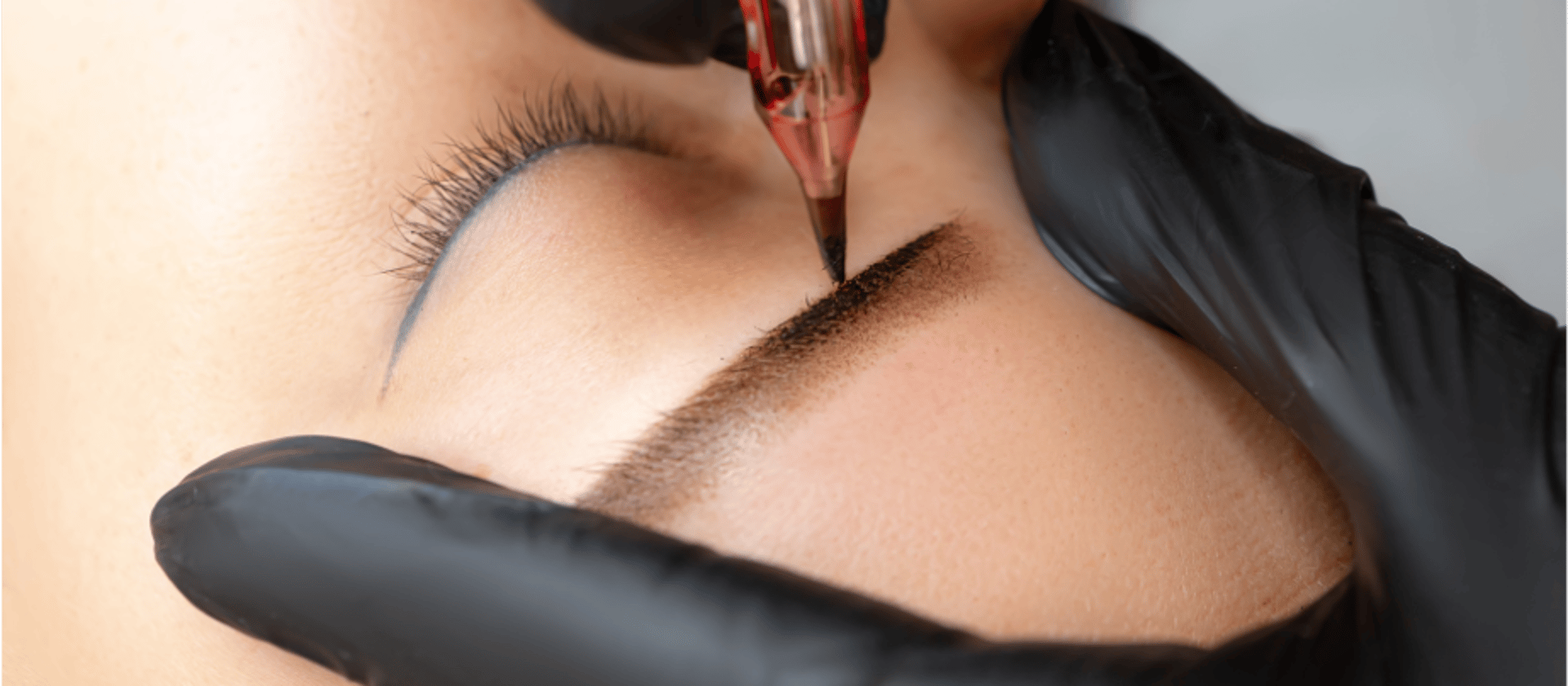 Permanent Makeup Eyebrows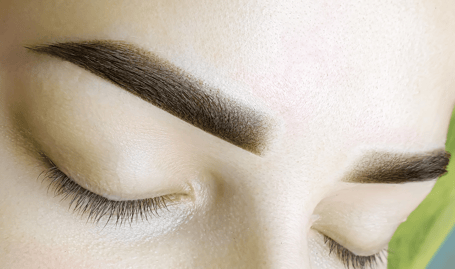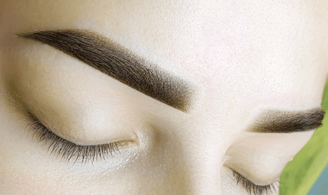 Powder brows is a form of semi-permanent cosmetic tattoo that heals to a soft powdery finish as if you filled in your eyebrows with makeup.
To create the effect a handheld machine is used to place tiny dots of pigment into the skin. The result lasts 1 to 3 years. Powder brows can be made to look more dramatic or very natural and subtle, depending on the client's preference.
All permanent makeup procedures require two sessions to complete the final look. Touch-up session (follow-up appointment) is to be booked 8-10 weeks after the initial procedure.
The touch-up price will be charged accordingly. In rare cases, additional sessions may be necessary to achieve optimal results. Additional charges will apply.
Includes consultation, customized shaping, eyebrow clean up, powder brows procedure and aftercare materials.
The initial touch-up session is a follow-up to the Powder Brow service. This session is essential to add or darken any areas that healed too lightly, ensuring your new brows will last looking even and full. For best results, the Initial Touch-up session should be booked between 8 to 10 weeks after the initial brow service and initial corrective brow work.
If you had your brows done by another artist and you wish to correct the shape and colour, we are happy to offer you corrective work as long as your old tattoo has ben faded by 50% or more.
Corrective work is using microshading / powder brow technique
Correction I Colour Neutralization I Old Tattoo Correction I
Frequently Asked Questions
Pre/Post-Care Instructions
What to expect during the healing process
Days 1 - 4: Brows may be tender, and the surrounding skin may feel tight. Brows will get progressively darker until day 4 (earlier for some people, later for others) as scabs are healing over the procedure area. DO NOT PANIC. Your brows will not stay this dark. The scabs are forming over the new pigment, which makes the new brow appear extra dark.

Days 5 - 9: The scabs within the procedure area will begin to flake during this period, which will look like dandruff flakes and dry skin. The brows will itch but it is ESPECIALLY important that you do not pick, peel, scratch, or touch the scabbing. Once you reach this stage, new skin is forming over the pigmented area, making the pigment appear lighter than you were expecting. Again, this is completely normal, be patient. It's just a few days the balm will help with the flaking and itching.

Days 9-12: The pigment under may look light or milky due to a thin layer of scar tissue. This is completely normal.

Days 12-21: The pigment will come back once the thin layer or scar tissue heals. The brows will appear darker.

8 - 10 weeks after the initial procedure, a touch-up session is recommended to fill in any gaps in pigment or darken any areas that lightened too much during the healing process.
It is okay and recommended to apply regular moisturizer to your brow area.

To retain the color of your new brows, you should always apply SPF to the area when exposed to the sun. Direct sunlight can cause pigment to fade prematurely.

Avoid the use of exfoliants or chemical peels on the brow area (retin-A,glycolic/alpha-hydroxy acids, exfoliating scrubs, etc.).

If you follow these instructions carefully you should expect to see beautiful, polished results that you will love for the next 1-3 years!