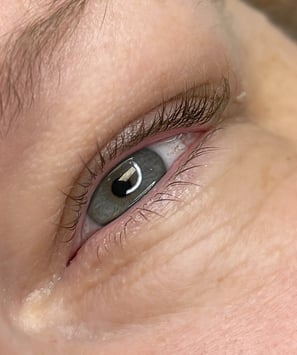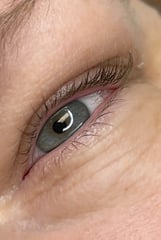 Are you dreaming to get a fluttery, fuller natural-looking lash line that lasts for years without the hassle of daily application?
Enhance your natural beauty with a long-lasting, perfect lash line that looks great all day, every day and never has to worry about messy lines and smudging eyeliner again!
We use the latest techniques to minimize all the issues you may experience when getting an eyeliner tattoo.
NO swelling, NO bruising, NO bleeding, and NO ink migration!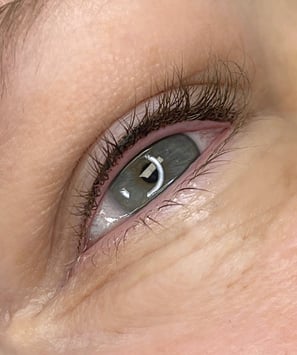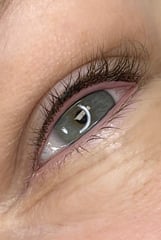 The initial touch-up session should be completed after 8-10 weeks from the initial appointment

Pain level may increase if the touch-up session is done within the first 5 weeks

An additional touch-up is recommended for eyeliner tattoo that is thicker than 0.5 cm

After the first touch-up is done, eyeliner tattoo typically lasts between 1-5 years. However, colour retention varies according to individual skin type (thicker fades faster), lifestyle (sun exposure) and age

The fading process is extremely gradual for eyeliner tattoo and normally a touch-up is recommended every 2-3 years.
Frequently Asked Questions
No excessive alcohol or caffeine consumption 24 hours before your procedure

Avoid sun tanning one week prior to the procedure

Avoid blood thinning medication for 24 hours before the procedure

Eyelash extensions should be removed 3 days prior

Eyelash tinting and curling should be done at least 3 days prior

Do not wear contact lenses during or immediately following the eyeliner procedure. Remember to bring your glasses with you.

If you use GROWTH SERUM on your lash line, you must discontinue for TWO MONTHS prior to the procedure in order to reduce sensitivity.

Discontinue Retin-A one week prior to the procedure

No botox around the eye area 2 weeks prior

Do not wear any eye makeup on the day of your appointment

Please note: you will be more sensitive during your menstrual cycle.
Splash your eyes with water and wash off any pigment residue immediately after the procedure. Pat dry gently with a clean tissue.

Wash the skin around the eyes twice a day (morning & night) using a gentle, unscented soap (Cetaphil or baby shampoo). Use your fingertips to cleanse gently and pat dry with a clean tissue.

Scabs will take about 7-10 days to peel off. do not pick at the scabs or peel them off prematurely.

Puffiness and redness are normal for the first few days.

A slight stinging sensation in the first few days is also normal.

The colour will fade approximately 30-50% lighter when the scabs fall off. This is completely normal. Do not feel discouraged if the fading is more than you expected.

To achieve the perfect eyeliner, we need to see how your skin accepts the initial applications and a touch-up appointment is where will perfect the shape and colour.

No eye makeup is allowed until the scabs completely fall off.

Avoid sweaty exercises such as hot saunas, hot yoga, and swimming.